Sleeping in warm comforters and wearing multiple layers and warm coats will not be adequate for your children when the temperatures begin to drop. Furthermore, they get uneasy in excessive layers, making it impossible to regulate them in one location. Eating nutritious winter foods keeps your children healthy and warm.
Here is a list of items that should be included in your child's diet:
Til Laddoo
Sesame seeds are high in protein and contain a lot of calcium. Sesame seeds are helpful to include in children's meals throughout the winter since they develop muscles and provide energy. Parents may use sesame or Til to produce a variety of delicious ready-to-eat dishes such as Til Ladoo, Chikkis, and Gajak. Making sesame balls (Til Ladoo) at home with a mixture of jaggery and almonds is the greatest method to include these healthful seeds as snacks, and youngsters like the delightful taste.
Peanut and walnut Laddoo
Nuts are high in calories with a steady energy source for kids. It contains carbohydrates, proteins, fats that are essential for kids and also rich in vitamins and minerals. Nuts are one of the best foods that keep you warm and energetic throughout the day in winters. To keep healthy throughout the season, stock up on cashews, peanuts, almonds, walnuts and pistachios. Even kids love nuts and including them in the diet will improve their metabolism. They serve as perfect snacks throughout the day. Even children enjoy nuts and having them in their diet will help them to have a faster metabolism. They're ideal for munching on throughout the day.
Chikki
The nutritious bar of nuts and jaggery is a perfect crispy dessert. You can ditch chocolates for this healthy sweet substitute. It serves as a snack, a good dessert or just something to munch on while to beat your kids boredom.
Gajar ka halwa
Every household's go-to dessert throughout the winter is the famed gajar ka halwa. Your youngsters would drool just looking at the steaming halwa drenched in ghee. The addition of dry fruits on top is simply enticing. Fresh carrots, ghee, almonds, and milk are all called for in this dish. It contains the necessary nutrients to strengthen the immune system. It will be healthier if white sugar is replaced with palm or brown sugar.
Carrot fries
Who doesn't love carrots? And especially when they are seasoned with a delicious mixture of olive oil, curry powder along with salt. It will be relished by children. They will enjoy these as much as we do. Vitamin-A content protects your youngster against infections and allergies.
Jaggery rice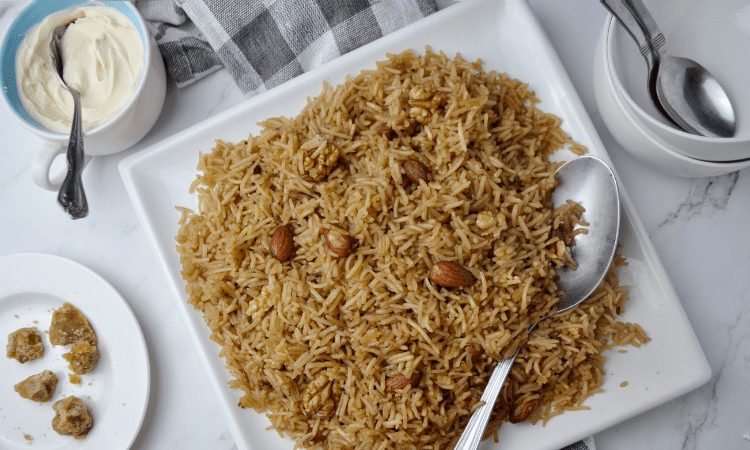 Jaggery is a useful essence during the winter season for all. It helps to keep you warm. Kids can also consume jaggery along with roti. You can also add nuts for more goodness. Jaggery provides an unusual flavour to any sweet dish and is an excellent cough, cold, or lung infection treatment. The health advantages are enhanced when ginger and saunf are combined. Jaggery is not only healthier than sugar, but it also helps to keep you warm during the cold winter months. We can make jaggery laddo, gurcoated soya sticks, payasam/pongal, or jaggery chapati, among other things.
Sweet Potatoes
For making the best winter snacks for kids, sweet potatoes are the choice of the season as they are rich in antioxidant and minerals. It improves immunity and keeps the body warm. It is one of the most accessible homemade healthy snacks for winter. Sweet potatoes taste finest eaten after they have been roasted in a pan. The first step is to boil the potatoes in water, peel off the skin, and serve hot with a pinch of chaat masala, as halwa with jaggery, or with a thin layer of ghee. Try it in a variety of ways, including as tikkis and chaat, or simply eat it with chaat masala.
Dates-Almond Balls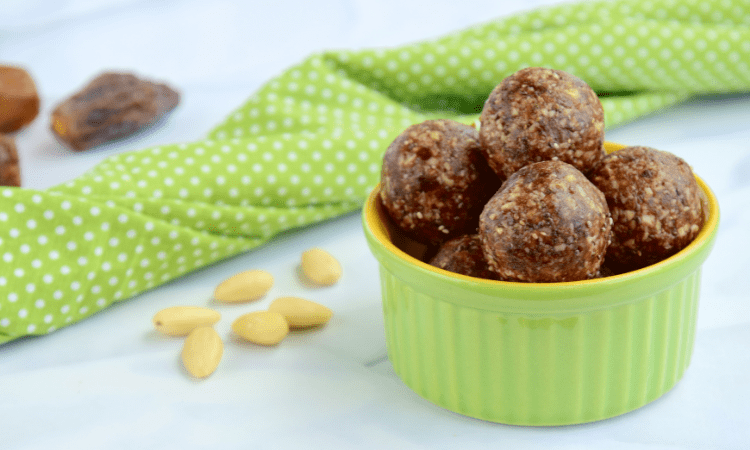 Dates-Almond Balls Dates-Almond Balls Dates-Almond Almond balls are a high-protein, low-calorie winter snack. It has a delicious flavour that your child will like because it is enriched with almonds and dates. It keeps the child active and warm if taken once a day.
This winter snack is simple to prepare at home. Simply combine the almonds, cardamom, and chopped dates to make a paste. Make little balls out of it and offer it to your child on a daily basis.
If you're not sure what meals to offer your kids in the winter, start with the ones listed above. The nutrients in the foods will provide you with a nutrient-rich meal. I hope this help the mothers out there. What else do you serve your toddler in winters for warmth? Please share your views in the comment section.