A baby's first six months are jam-packed with developmental milestones. It's helpful to have toys that encourage them to practise their new skills, such as holding their heads up, laughing, and reaching for things, as they begin to hold their heads up, laugh, and reach for things. Colourful, textured toys that are not only harmless for your infant to put in their mouth but it also stimulate sensory development and motor development is your best chance. With these in mind, here are the few toys for infants aged 0 to 6 months.
Play Mats or Play Gyms
Initially, babies may only look at dangling toys or rattles with their sight. They may see their toy moving and be curious about where it is going, so they attentively follow it with their eyes side-to-side. They move their arms and hit at the dangling toys, as you can see. Tummy time is made easy with play gyms. Play gym is the way to go. Placing your toddler on an activity mat might help to make tummy time a little smoother for everyone.
Bubbles 
Bubbles are always entertaining, and these ones aren't going to pop! Instead, their spinning, rattling pleasure will please newborns. They're suitable for children aged 4 months and up. They're just exploding with bath-time fun possibilities. Babies learn to discern patterns by observing bubbles for a long time. Blowing bubbles together as a family can help family members and babies bond. Babies may touch the bubbles, which aids in the development of eye-hand coordination and motor skills.
Rattles
Rattles are a favourite toy for babies. Rattles come in a wide variety of shapes and sizes. Some rattles generate sounds or have lights that blink. Many are composed of hard plastic, while others have delicate textures. Rattles should be lightweight, soft, and easy to grip or hold in your baby's hand. Hearing is one of the first senses to develop in a baby, and music can be both soothing and stimulating. Play some soothing music for her or simply sing to her—at this age, a mother's voice will be her favourite (and most familiar). Babies learn by exploring with their mouths, and rattles are a safe way for them to do so. They fit precisely in the palm of your child's hand, allowing them to get a closer look.
Car Seat Toys
Many rattles come with clips and connectors that you can use to tie them to your car seat, stroller, or high chair. As a result, it's simple to play everywhere.
Soft Books
It is essential to read to babies in order to help them develop their language and vocabulary. Look for smooth, cloth books or solid board books with fabric places for the toddler to touch while you read. One of the most essential baby toys is soft, squishy books! They are, in my opinion, important baby toys from birth on. These are fantastic baby presents for babies from 0 to 6 months. One of the finest methods to boost continuous development and improvement is to read to your kid. I began reading to my son and including a storybook into our nightly routine from the beginning. Now that he's a toddler, he adores books! They are adaptable in that they may be taken anywhere to engage your child.
Sleep Toys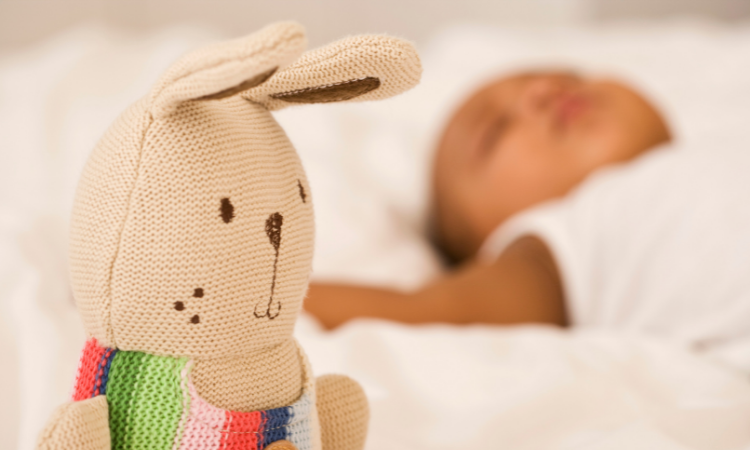 Babies enjoy sleeping, but as part of their naps and nightmare patterns, they must learn to sleep at regular intervals. Soft, cuddly stuffed animals that involve various lullabies and sounds to help the infant know it's time to sleep are common sleep toys.
Bouncer Seats and Swings
Many expecting parents add baby bouncer chairs and swings/cradles in their baby registry. Your kid will be able to learn a variety of abilities by playing with these toys. Many are adaptable and incorporate factors that can be altered over time to appeal to a baby's interest.
Teethers
When babies develop a fondness for rattles, they will begin to investigate with their hands, feet, and mouth. Babies enjoy using their senses, particularly their mouths, to investigate items. These toys can provide relief to their gums if they are developing new teeth. When a baby's teeth start to come in at roughly 3 to 7 months of age, teethers are used to calm their gums. Although teething normally begins at the age of six months, gum pain can begin earlier. As early as 3 or 4 months, some parents may notice pearl-like buds peeking through.
Mirrors
Mirror play gives your child the opportunity to meet their closest friend…themselves! Make certain you purchase one that is unbreakable. This is a great technique to keep your baby entertained during tummy time while also encouraging social skills. While your child is on a blanket or a play mat, simply position the mirror in front of him and inform him of the baby he is looking at.