TED Talks are incredible, and once you start to watch them, you may become addicted. Which isn't a bad thing; given how many talks on truly interesting topics are available to keep you engaged for days. Parenting TED Talks are one of my favourites as this parenting job is tough, and it's wonderful to know we're not alone.
Molly Wright: How every child can thrive by five?
Breaking down the research-backed ways parents and caregivers can support children's healthy brain development; Wright highlights the benefits of play on lifelong learning, behaviour, and well-being, sharing effective strategies to help all kids thrive by age of five. According to her, our healthy development depends on connecting, talking, a healthy home, playing, and community.
Claudia Miner: A new way to get every child ready for kindergarten
As the cofounder and executive director of Waterford UPSTART, Claudia Miner has one goal; to help families overcome barriers and prepare their children for lifelong learning.
Sonia Livingstone: Parenting in the digital age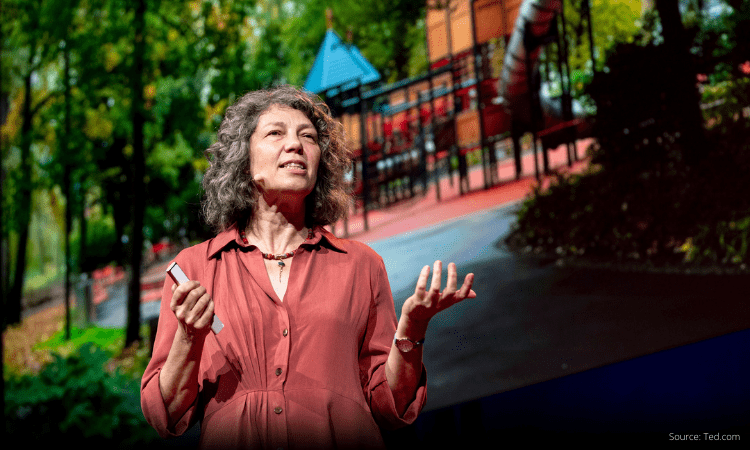 How can parents ensure their children have a healthy relationship with technology? Social psychologist Sonia Livingstone suggests that the key lies in embracing technology alongside children and lays out a practical roadmap for how to get there.Parents in high-, middle-, and even low-income nations are feeling pressured in their competence, function, and authority as their children have access to the internet via a variety of digital devices and systems – most commonly via a mobile phone. In return, parents depend on their financial and cultural resources, as well as their chosen parenting approaches and certain good parenting ideals. In high-income nations, a transition from restrictive to facilitating types of parental mediation is taking place. Evidence shows that burdensome mediation is widely preferred by parents in medium and low-income nations, despite costs in terms of children's online potential, particularly for girls.
Gever Tulley: 5 dangerous things you should let your kids do
Gever Tulley, founder of the Tinkering School, spells out 5 dangerous things you should let your kids do – and why a little danger is good for both kids and grownups. Our generation has been chastised for "covering our kids in bubble wrap" and for being overly careful and caring with our kids. While we are setting the way for a more soft parenting style (which is a wonderful thing), we may be overprotecting our children from 'dangers' they can manage and so learn to navigate themselves in certain circumstances. We often consider the hazards that our children experience, but Gever challenges our assumptions based on facts that demonstrates where the true threats are and how we may safely enable our children to engage in "hazardous" activities.
Yuko Munakata: The science behind how parents affect child development
Parenting plays an important role in shaping who children become, but psychologist Yuko Munakata offers an alternative, research-backed reality that highlights how it's just one of many factors that influence the chaotic complexity of childhood development.
Steven Addis: A father-daughter bond, one photo at a time
Steven Addis stood on a corner holding his 1-year old daughter in his arms; his wife snapped a photo. The image has inspired an annual father-daughter ritual, where Addis and his daughter pose for the same picture, on the same corner, each year. Addis shared 15 treasured photographs from the series, and explores why this small, repeated ritual means so much.
Colin Powell: Kids need structure 
How can you help kids get a good start? In this heartfelt and personal talk, Colin Powell, the former U.S. Secretary of State, asks parents, friends and relatives to support children, starting before they even get to primary school, through community and a strong sense of responsibility.
Jennifer Senior: For parents, happiness is a very high bar
The parenting section of the bookstore is overwhelming- it's "a giant, candy-coloured monument to our collective panic," as writer Jennifer Senior puts in. Why is parenthood filled with so much anxiety? Because the goal of modern, middle-class parents to raise happy children is elusive says Jennifer Senior.
Anne Marie Albano: How to raise kids who can overcome anxiety
Growing up means facing new challenges, but for some kids, uncertain situations lead to anxiety that parents often seek to soothe. Psychologist Anne Marie Albano explains how constantly rushing to fix a child's problems can perpetuate a lifelong cycle of dependence and resentment.
I hope this list encourages you to continue to listen, study, and be inquisitive about the world and how we educate our children. There are far more TED Talks and other information on parenting, but what I like best about all these TED Talks for parents is they provide a quick mental shift, an opportunity to see things from a different perspective, and can introduce you to parenting concepts you may not have known existed before.